Gullrock Lake Fishing Adventures
Golden Hook Camp is located along the south east shores of Gullrock Bay. The bay has two feeder creeks coming in from the south. This begins the ice out and allows for some early season action. The fishing within bay and from our docks is consistent with large pike over 40" being caught and released. As the water warms. The Walleye and Perch begin to filter in from main lake. The spawn is in full swing. Our guests do not need to travel far for some excellent fishing. Many limits of Walleye and Perch with some monster pike being caught a short boat ride from our camp. As the days lengthen and water temperatures rise. The fish will be found in main lake. Gullrock Lake has the structure any fisherman or woman could dream of. Hard bottom, soft bottom, deep water, shallow water, islands, bays, sunken humps, flats, points and weeds. To top it off the water clarity is stained.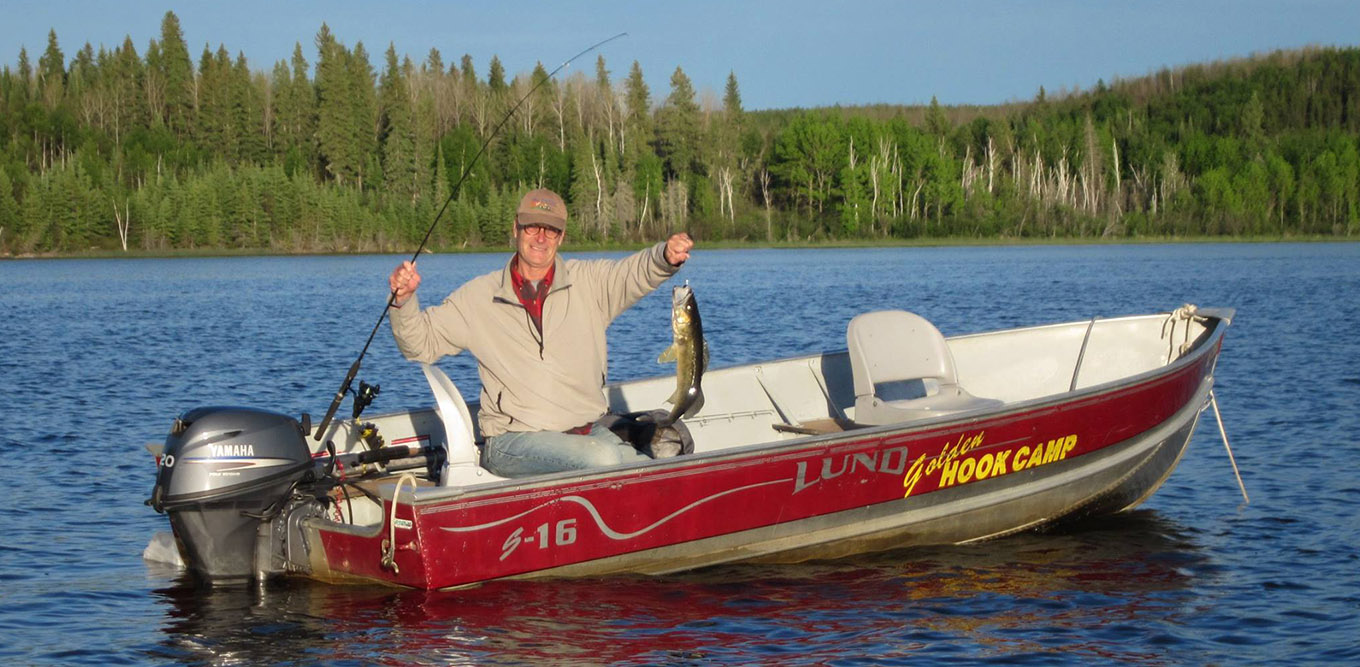 Conservation
The Gullrock chain of lakes is famous for it's abundance of Walleye and Northern Pike. Our on going priority has been to maintain and conserve our excellent fishing resource. The "Gullrock Camp Owners Associations Policy" calls for mandatory release of any Walleye and any Northern Pike over slot size. Since the inception of this policy in 1994, there has been a dramatic increase in the numbers of fish being caught, both trophies and eaters.